The food situation has been stabilised in the Sahel region, especially in Niger where the number of people at risk of malnutrition fell from more than 60% to around 6% over the last months.
Now, it is crucial to take further action at this point, says Raymond Younoussi Yoro, Secretary General of Caritas Niger.
How is currently the situation in terms of food security in Niger? 
Mr. Yoro: There has been considerable improvement in the food security over the last months. According to recent statistics, there are now 68 vulnerable areas in Niger, and only 11 in a critical state, compared to 211 vulnerable areas in December 2009. We are optimistic considering the upcoming harvest. It should be quite good. However, 6 percent of the population remain at risk, especially in some regions in southern Niger that have suffered from rodent plagues.
What kind of problems remain? 
Mr. Yoro: We are very worried about the situation of the farmers coming out of this crisis. A lot of them already had to sell off their production or their cattle, and are now left without resources or even facing debt. In some areas, the harvest has already started, but in most regions, it will take place in October and November. We have launched a campaign to protect these farmers and inform them about the value of their products. Very effective commercial networks have been formed to put pressure on small poor farmers and have them sell their products at highly underrated prices. We need to fight against this type of unfair trade.
In what way has this year's food crisis been exceptional and how did Caritas cope with it? 
Mr. Yoro: This year, we had to act on two fronts. First, we had to face a major food crisis, caused in particular by droughts and affecting 60% of Niger's population. And then floods caused damage in several Sahel countries. Niger was affected by this disaster as well. Caritas helped approximately 136,000 people in Niger with free food distributions, cash-for-work activities and seed fairs. Our help focused on the most vulnerable, mainly children, pregnant or breastfeeding mothers and certain disadvantaged rural populations.
World Food Day on October 16 will be followed by debates on what strategy to adopt in order to fight hunger more effectively. In your opinion, what type of actions should be a priority in Niger? 
Mr. Yoro: Our principle at Caritas is to help the poorest. We need to take care of poor small farmers, they are the ones who are at risk of malnutrition. Large scale agribusiness can't be the solution. It is not enough to produce sufficient quantities of food. Small farmers also need an income so that they can pay for their food. We need to help them improve and modernise their production. In Niger, we could encourage the use of organic fertiliser or improve the irrigation system through a better exploitation of subsoil water. In many cases, agricultural production remains archaic and doesn't provide sufficient yields. With a better irrigation system, there can be two harvests a year instead of one. At the moment, not many farmers can do that.
This type of modernization is urgent. We are expecting an exponential increase in the population and many regions are already very densely populated, so even more people will need to be fed. We need to act now. The worst period of the food crisis is over for now, so now we can concentrate on rehabilitation and prevention to prevent more crises in the next years.
Get involved
Donate
Volunteer
Pray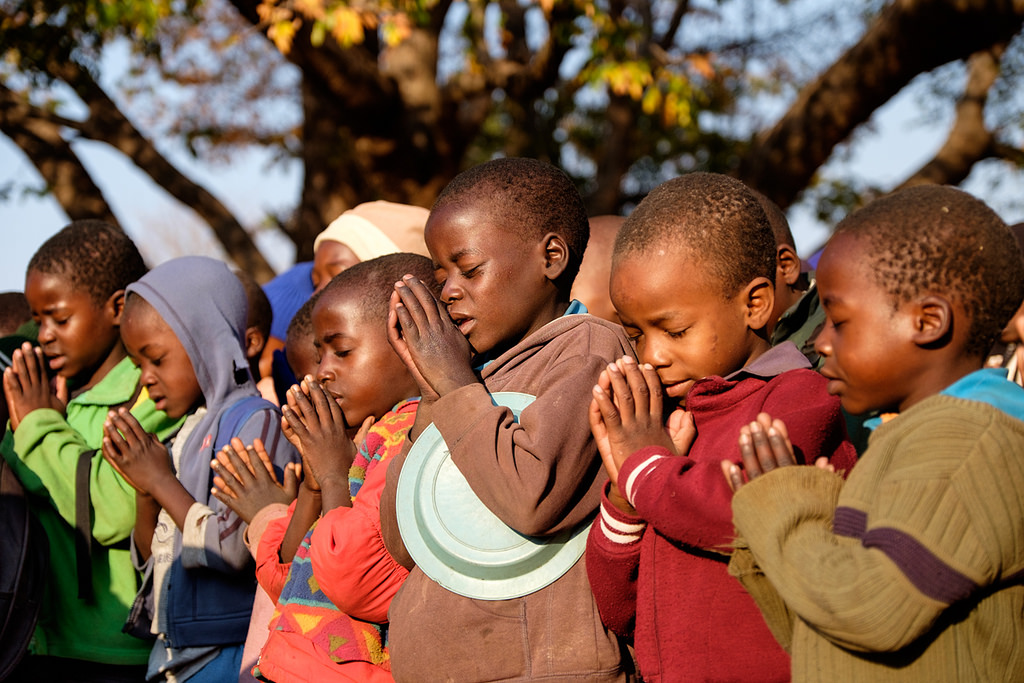 Latest Tweets