I'm in the Central African Republic as part of the Caritas Internationalis Emergency Response Team, supporting Caritas CAR in delivering assistance to communities which have been devastated by violence since the coup in March this year.
While the crisis is only just beginning to register in the consciousness of the international community, for months now I've been reading reports from Caritas CAR, detailing the horrors faced by members of their parishes.
I've shuddered as I've read about communities so traumatised by vicious attacks they cannot bury their dead, whose corpses lie strewn about the burnt down villages until they become a hazard to the remaining survivors. Each week a litany of atrocities grows, that I feel disrespectful to repeat, lest they become ghoulish or vulgarised.
To understand the scale of the crisis, in a country of five million, half a million are displaced. Nearly one and a half million are severely food insecure, and as people are too afraid of being attacked to go to their fields to plant crops, this will worsen. Health centres, few, far between and under-supplied at the best of times, have been systematically pillaged. The coalition of Seleka forces, whose rebellion overthrew the government of Francoise Bozize, roam virtually unimpeded throughout the country, taking by force whatever they choose.
The tension is palpable on arrival. When I ask Abbe Dieubeni, who came to meet us at the airport, how things are in Bangui, he looks away uncomfortably as he tells me it's not good. The journey from the airport through the city of Bangui takes us quickly through darkened and deserted streets.
There is no enforced curfew, but people don't go out. We're asked to return to the guesthouse by 5pm, due to an increase of car-jackings at night, and we heard that the night we arrived the driver of an INGO was killed during one such theft. Our driver, Brice, is chatty and funny, a great guide to the town, but as it gets darker, he's visibly twitchy. So great is the fear of the brutality, people don't take chances.
Caritas Central African Republic President Archbishop Dieudonné Nzapalaing of Bangui has taken time to explain the situation to us. He describes a country which has been chronically neglected, to the point where it has become so vulnerable that it has been overrun by a loosely allied coalition of rebels, known as the Seleka. Many of these are thought to come from neighbouring Chad and Sudan, and are here to extract everything of value that they can from the country.
Religion has been used as a means to divide communities and further destabilise the country. Ill-trained if at all, and without a formal command structure, Seleka commit atrocities with impunity. Many are afraid that without action to rapidly stabilise the country, the situation will collapse into a spiral of ever more bloody revenge attacks.
We headed out to Ngandala, a village which Caritas CAR is supporting after they suffered repeated raids by Seleka. Each time, without any warning, the community was pillaged, taking anything of value, including agricultural tools, cooking equipment and food. People fled to the bush in fear of their lives, and with good reason. In the village further up the road, two people were executed on the spot for resisting demands. The village was deserted for days, while people hid, exposed to the elements, in the long grass and trees that surround the area.
Sister Flora Guerekopialo, Programme Manager for this response, tells me that in the last month it's been calmer, and people are starting to return to normal patterns of life. The community has joined together to form small cooperatives, or 'groupements' where they grow food collectively and share it to eat and sell.
Caritas is supporting these cooperatives by providing them with tools and cassava saplings to grow on communal land. While the crowd of smiling faces show people are clearly happy with this assistance, the fear that remains is evident in the speed with which they gather up and hide away their tools after the distribution.
The children in the community provide some perspective. I've noticed that Bangui seems to be a town of dancers – as we're driving along I frequently notice people dancing, even when there's no music, sometimes alone, just to pass the time.
During our visit to the village, I sat with the children who were interested in my camera. One started a wriggly little dance, and I danced back. Soon they were all dancing, and spontaneously they struck up a beautiful, loud, exuberant song. I was sitting down, surrounded on all sides, by about thirty wriggling, giggling children, tiny tots to ten year olds, belting out songs in Sango, the national language.
All around me were ecstatic faces, and behind them their parents, clapping and laughing along. All I could do was laugh and wriggle myself, and wallow a while in their happiness.
I find it strange, but right, that just after Sister Flora has told the desolation of village when everyone fled to the bush, I'm suddenly immersed in the most joyful mass of children. This is what I'd really like to share of the story of CAR.
Here people of different tribes and religions have a long and strong history of peaceful cohabitation. I'd like people to know that there are beautiful things here: hardworking farmers, dedicated teachers, laughing children. We're not in the abyss, but we are on the precipice. We must act now.
Caritas and the inter-religious platform of CAR are calling upon the international community to take immediate action to bring stability to the country, ensure smooth transition to democratic governance and provide support for quick and effective humanitarian relief.
Catherine Mahony is an Emergency Coordinator for West Africa at CAFOD, a Caritas member in the UK.
By Catherine Mahony
Get involved
Donate
Volunteer
Pray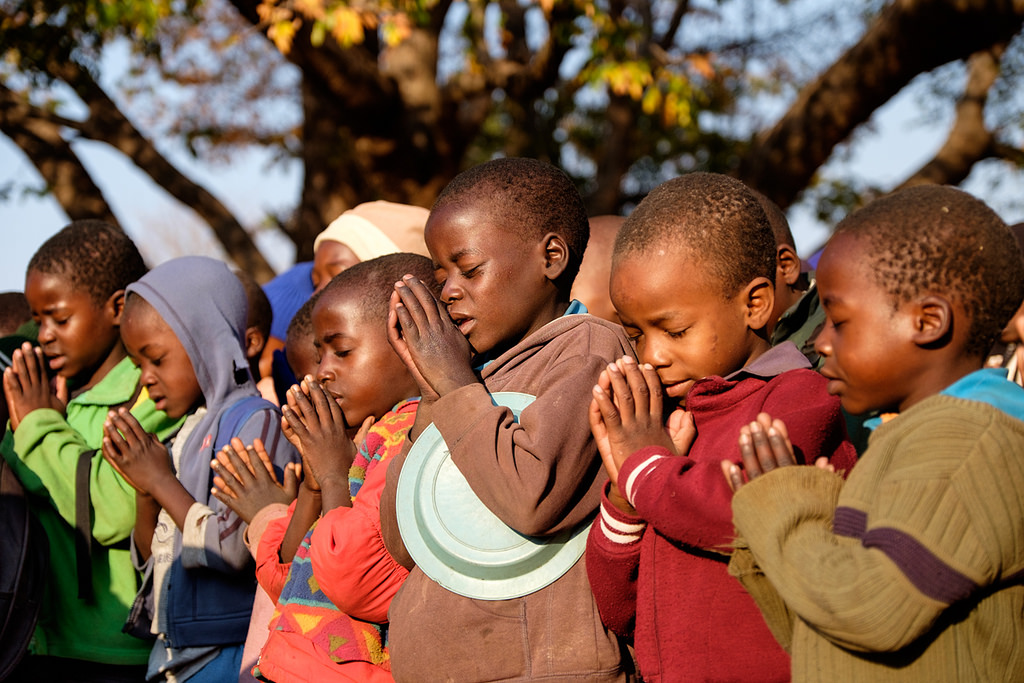 Latest Tweets