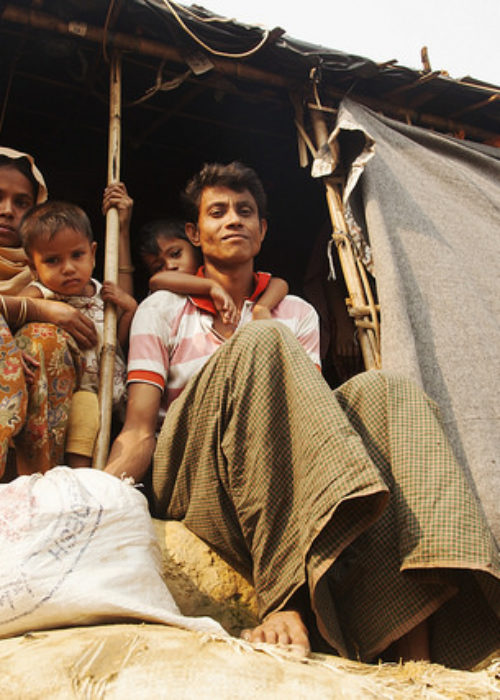 Help Rohingya refugees through the monsoon season
There are nearly 1 million Rohingya refugees living in Bangladesh. Many are living in makeshift shelters which are not strong enough to withstand the monsoon rains or the cyclone season. These shelters are made from bamboo and tarpaulin and are build on bare earth and uneven ground.
Caritas has launched an emergency appeal to help refugees build monsoon-resistant shelters and improve safety and sanitation.
With your help we can continue to work with refugees to add sloping roofs, basic windows, irrigation ditches and bamboo-strengthened steps to the shelters. We can also strengthen paths and bridges between shelters and add latrines and solar lights to certain areas of the refugee camp.
Please help Rohingya refugees in Bangladesh by making a donation below.