Organisation Catholique pour la Promotion Humaine (OCPH) – Caritas Guinea was established on 7 March 1986 and recognised by the Guinean government on 10 March 1993 as a religious, apolitical, non-profit NGO.
Under the political regime of Sékou Toure (1958-1984), the Church and its grassroots community were traumatised by the revolution, but despite the upheaval the Church and Christians as a whole courageously resisted all pressures and got organised. Therefore, since the advent of the Second Republic in 1984 the Church has regained its freedom of expression and life of faith.
Between 2009 and October 2011, OCPH – Caritas Guinea ceased its activities at national level. From December 2011, a process was launched with the support of Caritas Internationalis that led to a project to relaunch and reorganise the national OCPH and strengthen governance at diocesan and parish level called the Caritas Guinea Forum.
With a general objective to improve people's living conditions as part of the promotion of the integral human development without any discrimination of ethnicity, religion or political affiliation, Caritas Guinea has focused also on humanitarian assistance, community development and human development.
Its strength lies in its experience and its vast network of volunteers on the grassroot level but above all on the credibility of the Catholic Church and the 73 parishes: 35 for the Archdiocese of Conakry, 21 for the Diocese of Kankan and 17 for the Diocese of N'Zérékoré.
Caritas in Guinea has programs in the following field: food security, health, education, water and sanitation, community development and peacebuilding. Its intervention in the fight against the Ebola virus has gained credibility from many International partners.
Caritas Guinea's partners are: Caritas Internationalis, Caritas Italiana, Caritas Africa, Development and Peace (Caritas Canada), CRS-Guinea, the Acquaria Association, Catholic Missionaries Lay Community (CLMC), UNFPA, UNICEF, Poverty Reduction Support Facility (PRSF), WFP and Concern.
Updates from Guinea
eritrea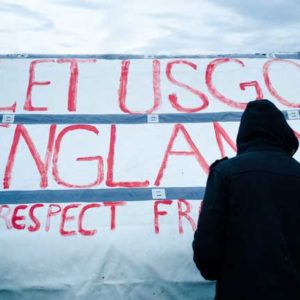 Calais is a dead end for many migrants. They arrive there hoping to get into Britain, where they think they will get work.