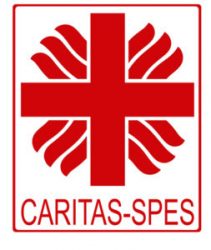 Caritas-Spes, which means "Love" and "Hope" in Latin, is a charitable mission of the Roman Catholic Church in Ukraine. It was founded by the Roman Catholic Bishops of Ukraine in May 1995 and was later registered by the State Committee on Religious Issues in September 1996. Caritas was the first organisation to offer humanitarian assistance after Ukraine's independence from the Soviet Union in 1991.
As the military conflict is still raging in the East of Ukraine, Caritas-Spes performs activities such as distribution of food, clothing and medicine. It provides psychological assistance to people in need and even some financial support to those living in areas that are not under government control. Caritas-Spes has also started a significant medical project which involves activities mainly in the Eastern part of the country.
From the very beginning, the main focus of Caritas-Spes has been children. After the Chernobyl, Caritas funded assistance for children who had suffered, either by sending them to health resorts in Ukraine or to hospitals abroad. Caritas specialises in the improvement of children's health. Every year, approximately 3000 children improve their health in our recreation centres: Jablunytsia (Ivano-Frankivsk region), Berdiansk (Zaporizia region), Zarichany (not far from Zhytomyr), Oleksandrivka (Zhytomyr region) and Pnikut (Volyn region). Furthermore, Caritas-Spes organises and runs 25 family-style homes for orphans and dozens of day care centres both for pre-school and school-age children including homeless children and children with disabilities.
Other social projects of Caritas-Spes are oriented to support youth, senior citizens, the needy, addicts, and people living with HIV/AIDS. Our mission also offers employment to people in economically depressed areas of Ukraine by running self-sustainingprojects.
Caritas-Spes has up to 80 regional centres in the whole territory of Ukraine that actively organise assistance for those who need it regardless of creed, race or ethnicity through soup kitchens, social centres, houses of mercy, medical cabinets, rehabilitation centres etc. Caritas-Spes relies on generous donations to continue its work.
Caritas-Spes Ukraine has been a member of Caritas Europa as well as Caritas Internationalis since 1999. It has been able to expand its activities thanks to its involvement within the international family of Caritas and support from numerous foreign organisations both Catholic and of good will.
Updates from Ukraine
ukraine