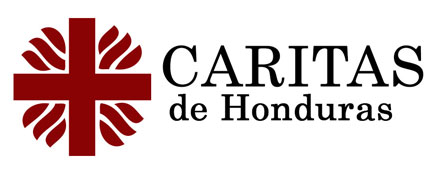 Caritas Honduras was founded in 1959 by Msgr Evelio Domínguez, with the aim of helping people most in need: small farmers, women and children. Since then it has developed various actions to respond to the country's needs.
At the outset it was simply an assistance service that provided food, milk, clothing and in some cases medicines. In the 1970s it promoted development initiatives in urban and rural communities via agricultural projects, technical and handicraft workshops, community shops, farmers' cooperatives, community clinics, etc. In the 1980s, in the aftermath of political and ideological conflicts in the region, it implemented programmes regarding assistance to refugees and displaced persons, counselling, legal assistance and defence of the most vulnerable social groups, emergency humanitarian aid and support to indigenous communities.
In the 1990s efforts focused on grassroots education, promotion and organisation via implementation of programmes and projects in the areas of formal education, social education and technical capacity building, as well as programmes for women from rural and marginal areas. All of these activities entailed promotion of respect for dignity and human rights.
Since 2000 work has been focused on these issues:
emergencies, the environment and climate change
advocacy regarding environmental and social issues, transparency and human rights
promotion of civic responsibility and governability, peacebuilding, violence prevention campaigns
food security
identity and institutional strengthening
The mission of Caritas Honduras is to deal with these issues in an ecumenical, community, organisational, sustainable and intercultural way, in coordination with other institutions.
Advocacy processes have enabled consultation and collaboration with the government on various issues, albeit in an independent way.
With a view to achieving its objectives, Caritas Honduras has maintained fraternal relations with Caritas Norway, Caritas Spain, Caritas Germany, Caritas France, Caritas Switzerland, Misereor, Development and Peace (Caritas Canada), Trócaire (Caritas Ireland), CAFOD (Caritas England and Wales), Manos Unidas and CRS (Catholic Relief Services).
The organisational structure includes an Executive Secretariat and nine diocesan directors with their respective technical teams, each ranging from 10 to 30 people.
Updates from Honduras
honduras