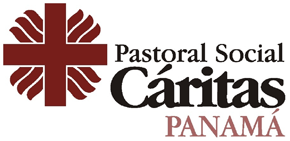 Panama is a small country located between Central America and South America, and its economy has been particularly buoyant since it took over control of its canal in 1999. Despite this, Panama has a highly unequal distribution of wealth, which means that not everyone is benefiting from the current economic boom.
Since 1970 Caritas Panama has accompanied the poorest communities throughout the country, via its various dioceses (broken down into five dioceses, one archdiocese, one prelature and one vicariate).
Caritas Panama operates in five main areas: human rights, justice, peace and reconciliation, including comprehensive support programmes for migrants, refugees and asylum seekers; Gender, including a programme that deals with domestic violence and its prevention; Pastoral care of prisoners, with programmes aimed at encouraging the personal development of people deprived of their liberty; and integral human development, including capacity building relating to food security and sovereignty, and implementation of small-scale projects with immediate impact in rural areas for farming and indigenous families with few resources, especially in the provinces of Coclé and Chiriquí. In the environment, emergency relief and climate change segment, Caritas Panama is part of the Humanitarian Aid Centre of the Panamanian Civil Defence System, and provides capacity building on the promotion of green agricultural practices in rural areas. Institutional capacity building enables organisation of Caritas itself at community, parish, diocesan, zonal and national level.
Caritas Panama maintains active alliances with the Red Cross, civic organisations, the National Migrants and Refugees Board, Ngabe Cultural Action, governmental organisations such as the Ministry of Social Development, and various international bodies such as the International Organisation for Migration. It is part of the Caritas network of Central America, together with the Caritas of Costa Rica, Nicaragua, El Salvador, Guatemala and Honduras, with whom it maintains close ties.
Updates from Latin America
latin-america