By Richard Clemence, special correspondent to Secours Catholique (Caritas France)
"My field of millet was devastated by drought last season. I could only raise a few pounds, while  normally I produce several hundred," said Francois Merega, an old farmer in north-western Burkina Faso. Sitting in the courtyard of his house, the man describes his family's precarious situation.
In front of the house stands the family's granary. Since February, it has been hopelessly empty. "The last harvest was not enough to feed the fourteen members of my family over four months," said Merega. "So we've been forced to buy food at the market." But in these difficult times, markets are also running short of grain. Where grain is available, the prices are too high for the country's small farmers, who make up over 80 percent of the population.
The price of fifteen kilograms of millet has doubled in just a few months. "That much millet would feed my family for two days. Imagine what I have to pay each week to provide three meals for my children and grandchildren," said Merega.
The family has started eating rice instead, because it's subsidized by the government. They also rely on gardening. "It is thanks to gardening that I can still buy food, "he said, but, "This year, due to lack of water, yields are poor. "
To survive, the family had to reduce its number of daily meals to two, focusing on feeding their children. As a last resort, Francois might sell his cattle to buy food, but even this may not be enough. "The way we're living–there's been nothing like this in previous years. We no longer have a penny," he said.
According to a study conducted in January by OCADES (Caritas Burkina Faso), over 76 percent of households in Merega's region had exhausted their food reserves. "The region is deficient, even in areas where there is usually a surplus," said Fr Severin Ouedraogo, Executive Secretary of OCADES in Ouahigouya. "As a result, the majority of villages are very vulnerable to a food crisis. 85 percent of the people we met had already reduced their daily food intake in January."
During the last rainy season, rainfall did not exceed 460 mm; previous years saw 600 to 900 mm. OCADES has also seen a 47 percent increase in grain prices between March 2011 and March 2012. The association estimates that 75% of the population is in need of assistance until their next harvest.
Fr Isidore Ouedraogo, Executive Secretary of the national OCADES, laments grain traders' lack of solidarity with the people. "Traders are speculators. They manipulate the market. I do not know how many families can withstand such pressure on their resources, if we do not act immediately. "
The number of malnourished children in the area is likely to rise, according to Sister Lea, head of one Nutrition and Recovery Centre in north-central Burkina Faso. "We've already received thirty severely malnourished children just between the months of December and March, compare with 69 total children last year," she said. The centres, which are run by OCADES, tracks cases of malnutrition in villages, teaches parents about nutrition, and, for severe malnutrition, feeds and treats children and their caregivers.
With the food crisis, OCADES plans to help 21,500 malnourished children under age five.
A few km away from Merega's area, a dam lake has shrunk considerably this year. Omar Ouedraogo is trying to maintain his garden, the only source of income for his family of fifteen. They've been forced to move the garden to be closer to the water. "We don't have enough water to water our plant, so we produce less," said Omar.
Because of the drought, he  can no longer be sure of having enough money for his children's schooling—or enough food for them to eat.
Similar disasters are in the Kaya region, the centre of the northern region of Burkina. To access the town of Bouroum, near the Sahel, visitors use a track along an embankment, the town's only water structure. "It has dried up since mid-March," said Yoro Soumaïla Signam, the town's mayor. He estimates that the town's agricultural production has fallen 60 percent.
He said that a chronic food crisis has persisted since 2010, due to poor soil and a lack of water structures. "The uncertain rainfall and river silting are one reason we don't raise enough food.  But not being able to control the water flowing in our rivers is another," said the mayor. "We desperately need a dam."
As a direct consequence of these difficulties, many people leave the town in the hope of finding a better place, or to mine gold.
The United Nations Program for Development (UNDP) estimates that gold represents nearly 43 percent of Burkina Faso's exports. The country's Ministry of Mines estimates that there are about 200 gold mining sites across the country. "When crops fail, villagers turn to gold mining at the expense of agriculture," said mayor Yoro Soumaïla Signam. "Every day, the phenomenon is growing. New sites appear and young people go to work. Unfortunately, this does not benefit the local community, because the fruits of their labour are spent in big cities like Ouagadougou and Kaya."
The also impacts OCADES' work to help the people. "We have difficulties implementing some programmes due to lack of local workers," said a member of the OCADES Kaya.
To combat chronic poverty in the region, OCADES Kaya helps families do vegetable gardening or alternative types of agriculture. In 2004, a few km from Bouroum, OCADES created an irrigated rice paddy on 20 acres. More than 140 people, including three women's groups, work their individual plots and make enough for 3,000 of their relatives to eat. "This crop is more profitable. We can make a harvest in a smaller area than we do with millet, "said Frederic Yameogo Ibrahim, one of the farmers. "It's really helped us improve our living conditions.
Some carts were purchased with the money we made from the rice, and we can pay our children's school costs more easily. Since it began, we think it's reduced hunger in our village by one third," he said. Farmers harvest rice twice a year, during the dry season and rainy season.
Unfortunately, the floods of 2010 damaged the embankment that protects the land, preventing farming in the rainy season.
To help farmers cope with the worsening conditions, Caritas (OCADES) started emergency programmes in April 2012. The goal is to improve food security for more than 7,500 households in 10 dioceses, reaching nearly 42,000 people.
The programmes will last until October, the end of the lean season. "We arrived a little late, because many families already are out of resources," said Fr Ouedraogo. "But our work may limit the effects of the food crisis."
Get involved
Donate
Volunteer
Pray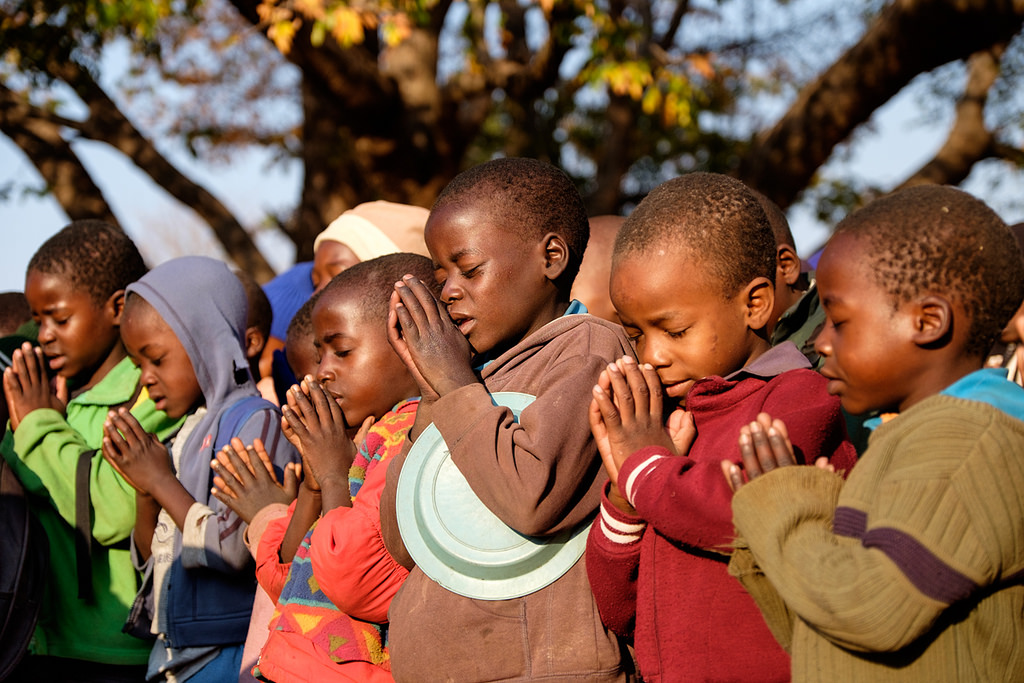 Latest Tweets