By Taylor Toeka Kakala
As a result  of the fighting between the Congolese army and the rebels group M23 in the  north of Goma, many displaced  have sought refuge in the schools of Goma.
"We wake up very early to leave the classes  for the  students to use," said Beatrice Rukundo, a  squatter of Ushindi primary school, in north of Goma.
Beatrice, mother of seven,  fled the camp of Kanyaruchinya last November during the  fighting between the army and the M23 rebels over the  control of town of Goma.
"We are really hungry, and  need help," she said.
To respond to the needs of many in her situation, the local diocesan Caritas, Caritas Goma, conducted a food distribution for 785 households registered  in three schools north of Goma . Thanks to the funding from CAFOD (Caritas England and Wales), each family received 25 kg of maize flour, 5 kg of beans, 5 L of oil and 1 kg of salt.
Also last week CRS (a Caritas member in the USA) and Caritas Goma distributed food aid to internally displaces ( IDPs) in the three camps and Mugunga , as well Lac Vert Camp, on the western outskirts of the provincial capital of North Kivu.
Beatrice wants to return to Kibumba, her home district, located 25 km north of Goma.  But she said, "I cannot go back like some of  my neighbours because my house was completely demolished by shells that rained down on the village."
Beatrice, her family and other IDPs  all share the same space in a classroom. The lack of privacy weighs heavily on her . She hopes to find the means to rebuild her house as well as her life.
By squatting in schools, the IDPs furhter limit the already poor  access to education for many children.  Last  September, UNICEF predicted  that around 60,000 children will not have access to their school for the start of the academic year.
This prediction may well be true as  258 schools are currently occupied by people forced from their homes by the conflict, or the schools have been destroyed.
The organisation and the logistics required to teach in schools in makeshift IDP camps is a headache for many managers of schools. The situation creates other serious problems too. School children find themselves prey to forced recruitment by armed groups that plague the region.
---
Les déplacés et squatteurs ont faim.
Taylor Toeka Kakala
Goma, le 10 décembre 2012
Suite aux combats entre l'armée congolaise et les rebelles du M23 au Nord de Goma , beaucoup de déplacés , faute de place et fuyant l'insécurité du camp de Kanyaruchinya ont décidés de squatter les écoles de Goma.
La journée, Béatrice expose ses biens à la cour de l'école où elle vit avec son mari et leurs enfants. Photo : Taylor Toeka.
″Nous nous réveillons très tôt le matin pour laisser place aux élèves″, explique Béatrice Rukundo, une déplacée de guerre qui squatte l'école primaire Ushindi, au nord de Goma.
Cette mère de sept enfants a fui le camp de Kanyaruchinya en novembre dernier lors des combats qui ont opposé l'armée de la République démocratique du Congo aux rebelles du M23 pour le contrôle de Goma.
″Nous avons faim, ajoute-t-elle. Nous avons vraiment besoin d'aide, insiste-t-elle.″
Pour répondre, à ces besoins, Caritas Goma a procédé, vendredi dernier, à la distribution des vivres pour 785 ménages enregistrés dans trois écoles au nord de Goma grâce au financement de CAFOD (Caritas d'Angleterre et du Pays de Galles). Chaque famille a reçu 25 kg de farine de maïs, 5 kg de haricot, 5 L d'huile et 1 kg de sel.
En parallèle de vendredi dernier jusqu'à ce lundi, CRS (Caritas des Etats-Unis) et Caritas Goma ont également distribués de l'aide alimentaire aux déplacés dans les trois camps de Mugunga ainsi que le camp du Lac Vert, à la périphérie ouest de la capitale provinciale du Nord-Kivu.
Béatrice souhaite retourner à Kibumba, son district d'origine, située à 25 km au nord de Goma. Mais, elle précise : ″Je ne peux pas y retourner comme certains de mes voisins puisque ma maison a été complètement démolie par des obus qui s'abattaient sur le village.″
Béatrice et sa famille ainsi que d'autres déplacés partagent tous le même espace dans une salle de classe. Le manque d'intimité pèse lourdement sur Béatrice qui prie pour retrouver rapidement sa dignité et les moyens pour reconstruire sa maison.
En squattant les écoles, les déplacés de guerre rendent l'accès à la scolarisation des enfants encore plus difficile. En septembre dernier, l'UNICEF présageait que près de 60'000 enfants n'auront pas accès à leurs écoles le jour de la rentrée scolaire. Cette prédiction s'avère malheureusement réelle car 258 écoles sont actuellement squattées, ou démolies.
L' organisation et la logistique nécessaire pour enseigner dans des écoles improvisés dans les camps de déplacés est un casse-tête pour beaucoup de responsables d' écoles.
Malheureusement cette situation pose un problème encore plus grave . Les jeunes non scolarisés se retrouvent exposés au vagabondage, mais sont également livrés en proie au recrutement forcé des groupes armés qui sévissent dans cette région.
Get involved
Donate
Volunteer
Pray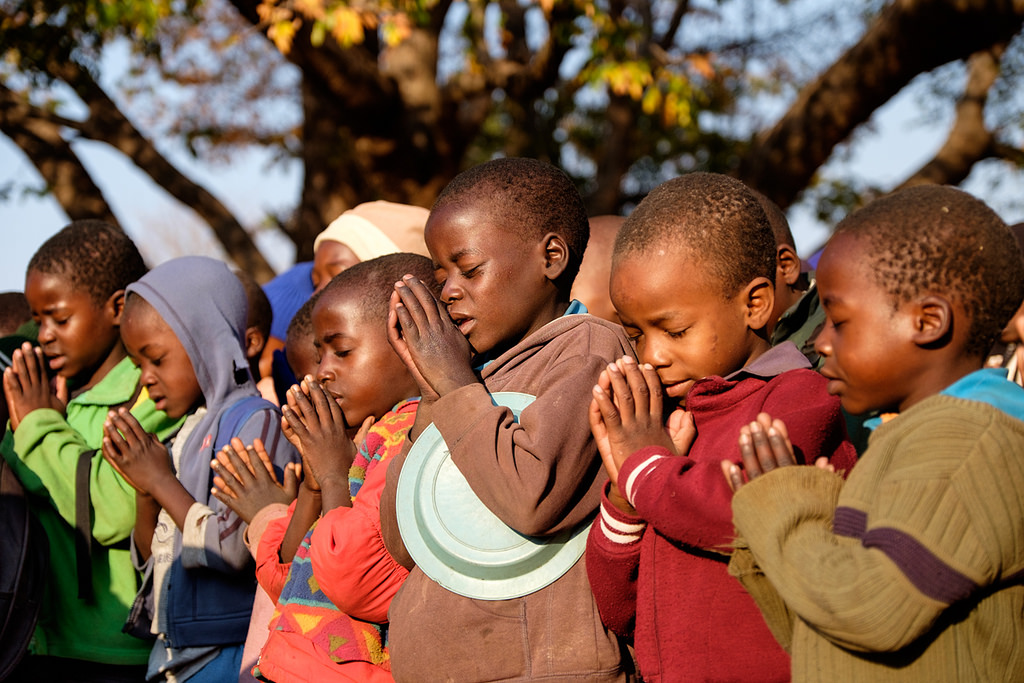 Latest Tweets