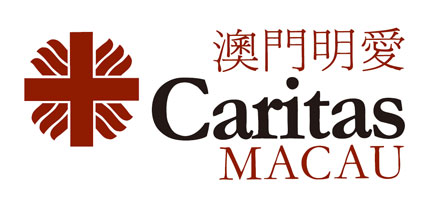 Caritas de Macau was founded by Fr Luis Ruiz Suarez SJ on 8 December 1951. The staff and volunteers have been working earnestly in keeping with the core spirit of love and care for minorities and the deprived of the Macau community and society. Thus, they have been doing their best to assist people in overcoming difficulties and in rebuilding their lives. At present, Caritas Macau's areas of service include the elderly, rehabilitation, families, young children, adolescents and youth, education, counselling hotlines, social reintegration, homelessness, overseas workers, and cultural promotion and sponsorship.
Caritas Macau has 46 social service units and education service units spread across Macau to serve over 10 000 people every year. The services include providing 24-hour support for the elderly, especially those who are bedridden and frail, residential and care services for those with mental and physical disabilities, economic and psychological support for single parents, and transitional accommodation for people who have just left prison.
In addition, Caritas Macau has been operating a food bank since 2011. In June 2017 it had distributed food to 22 600 elderly and low-income families in total since it opened, accounting for approximately 1 percent of all families in Macau.
Moreover, the "Good Take Express" has been providing accessible transport service for Macau citizens with physical disabilities and mobility difficulties since the launch of the service in 2014, so they can travel between their home and workplaces, hospitals, schools and public places.
The head office of Caritas Macau is located near St Agostinho Church in Macau. Nearly 900 staff work in the social service units while approximately 200 staff work in the education service units. Many volunteers have been involved in the service units and in the various activities organised by Caritas Macau.
Caritas Macau is a member of Caritas Asia and Caritas Internationalis.