COERR, the Catholic Office for Emergency Relief & Refugees, works in refugee camps along the Thai-Myanmar border. Over 120,000 people from Myanmar live in the camps. COERR, an arm of Caritas Thailand, works with vulnerable children who have made the journey alone.
Children from Myanmar migrate without their parents to camps in the mountain jungles of Thailand so they can go to school.
Decades of ethnic war and neglect in eastern Myanmar has left the Karen people without access to schools and hospitals.

COERR has over 360 community staff in nine camps. They focus on protecting vulnerable children separated from their parents.
Community worker Aung* visits Eh Wah* once a month to make sure her education is going well and that everything is ok in her aunt's home.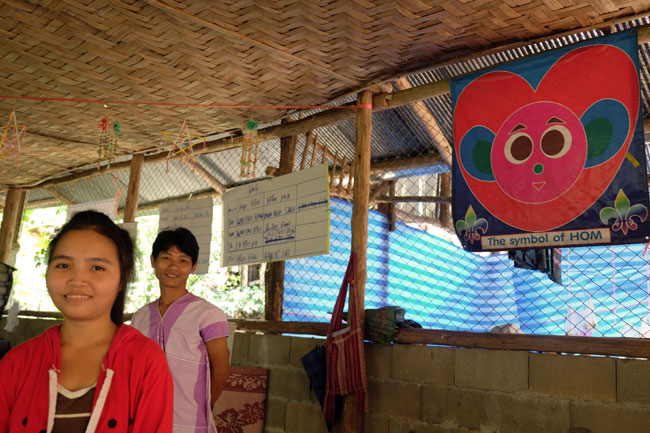 Paw-Paw* was beaten by her uncle, but thanks to regular home visits by her COERR case worker Mae, the physical abuse has stopped.
The children living in the camp alone face hunger, poverty and have a higher chance of getting abused. The COERR home visit protection mechanism helps keep them safe.
Teenage girls living in boarding houses so they can go to school receive advice on how to protect themselves by avoiding dangerous situations.
Children are part of farm skills training to supplement their income and give them life skills.
*Names of refugees have been changed. Photo credits: Patrick Nicholson/Caritas